LE MERIDIEN BANGKOK CELEBRATES
"INTERNATIONAL COFFEE DAY" IN STYLE
Le Méridien Bangkok is taking the upcoming International Coffee Day to heart with a packed program of celebrations. Falling on Sunday 01 October 2017, the chief orchestrator of the arrangements is the hotel's very own Master Barista, Son Nguyen. Testifying to his exceptional coffee creativity, he just won Le Méridien's global Taste of Discovery Coffee Competition 2016 in collaboration with illy, Le Méridien's global coffee programme partner.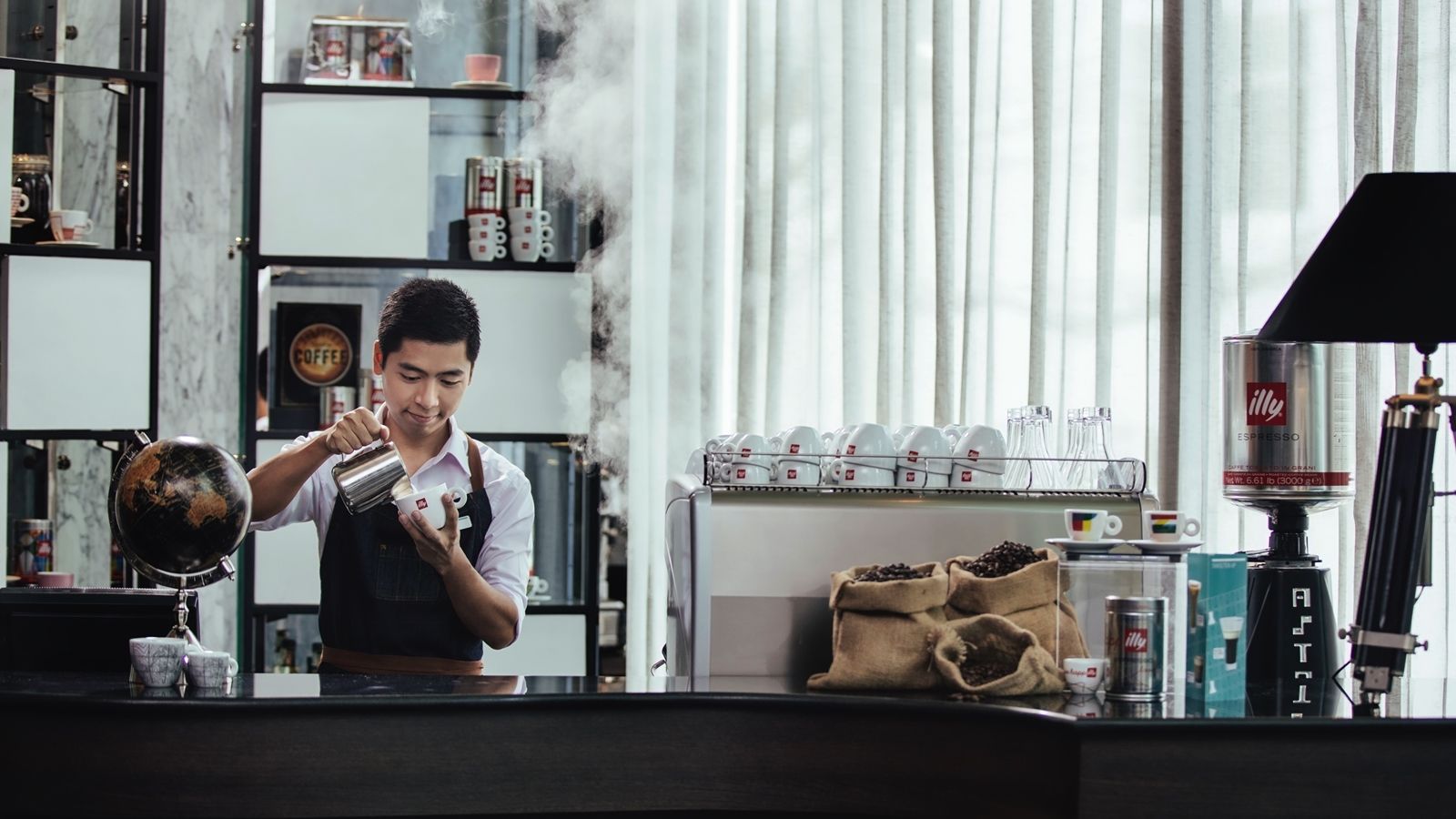 House guests on Sunday 01 October 2017 will receive a "homemade illy nitro coldbrew" upon arrival + a complimentary voucher for coffee at Latitude 13, the hotel's "hub" reconceptualization of the lobby experience.
Coffee Intensive Brunch at Latest Recipe (12:00 – 14:30 / THB1,800++ per person), Sunday 01 October 2017, featuring coffee inspired dishes created by Executive Chef Marco Cammarata. Brunch guests will also have the opportunity to join a coffee workshop conducted by Son Nguyen which will focus on "coffee you can duplicate at home" and the art of latte.
Effervescent Coffee at Bamboo Chic Bar (17:30 – 22:00), Sunday 01 October 2017, featuring "Homemade coffee vodka tonic" by Son Nguyen.
#SantiSookaroundtheworld
Social Media Campaign
#SantiSookaroundtheworld Social Media Campaign where the hotel will give away "Santi Sook" postcards featuring a specially commissioned drawing by Thai artist Luke Satoru, together with details of the campaign. The hotel will also provide complimentary postage for guests to send their postcard to someone. Guests + those receiving the postcards are encouraged to share their coffee moments on Social Media under the heading, "Where in the world is Santi Sook?" along with their location + hashtags #SantiSookaroundtheworld #InternationalCoffeeDay #LMCoffee #LeMeridienHotels.The most creative posts will win a 02-night stay in a Vista Premier room + breakfast for 02 persons at Le Méridien Bangkok, with the winner announced on Friday 01 December 2017.