Single Mingle every Thursday night
Enjoy finest single malts whiskies and cocktails with live DJ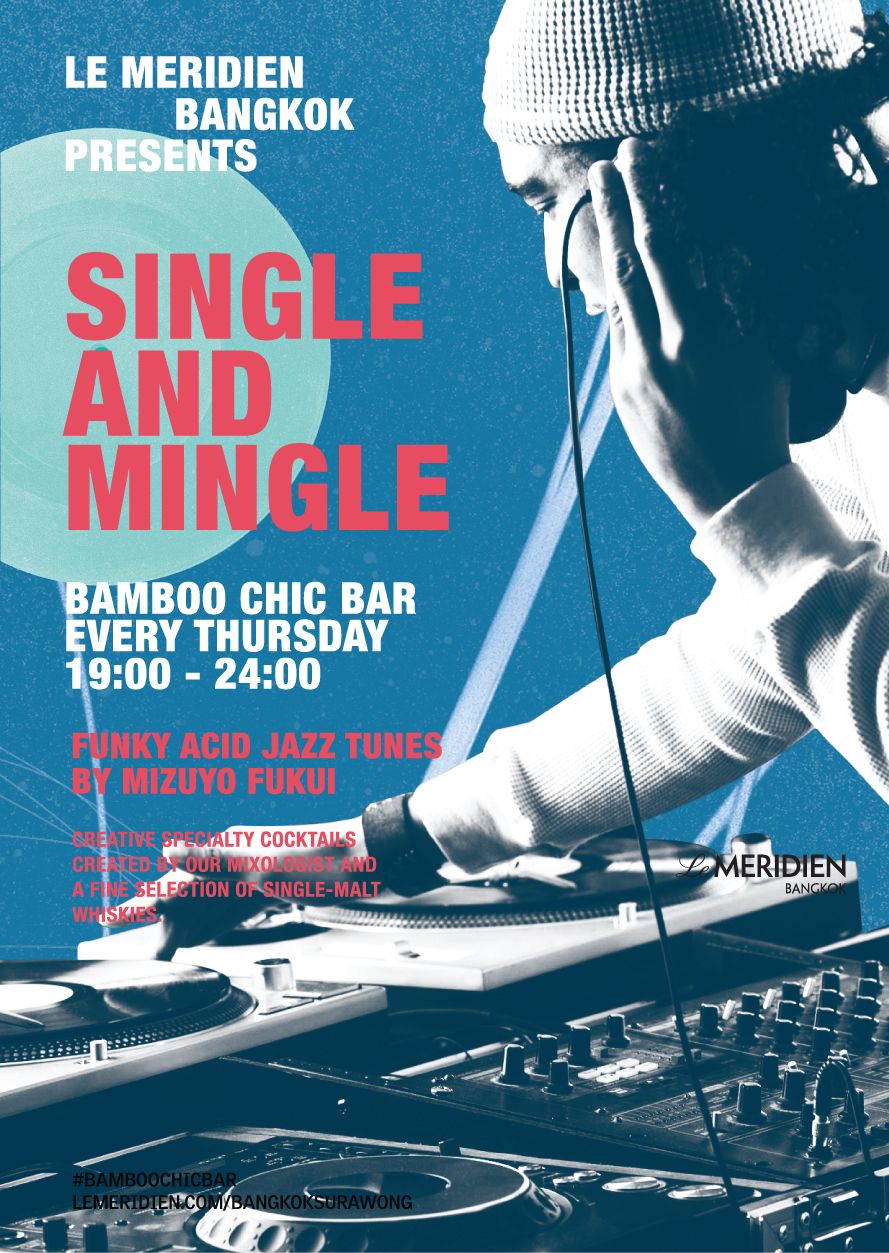 Indulge in the chic and inspiring atmosphere of Bamboo Chic Bar where you can enjoy a variety of finest single malt whiskies and cocktails at special prices starting from THB 270 net per glass. Unwind your night with funky acid tunes by DJ Mizuyo Fukui. Every Thursday night from 19.00 – 24.00 hrs.
Calling all single malt whiskey lovers to mingle and try a variety of fine single malt Scotch whiskies "Old Pulteney" range from the definitive and multi-award winning Old Pulteney 12 years old (THB 300 net) to 21 years old (THB 965 net). Do not miss out the Old Pulteney Flight (THB 965 net) where you can try all Old Pulteney 12, 17, and 21 years old at a tasting portion.
Bamboo Chic Bar and our Mixologist are also proud to present delicious cocktails from Thailand's famous rum "Phraya" including Southern Phraya, Passion Siam, Siam Sunset, and Siam Cosmo in one special price at THB 270 net.
Make the night even more exciting with live retro and funky acid jazz tunes by DJ Mizuyo Fukui from 19.00 – 24.00 hrs.
Single and Mingle Night available every Thursday from 19.00 – 24.00 hrs.
At Bamboo Chic Bar, Level 04
For reservations, please call 02 232 8888 or email fbadmin.lmbkk@lemeridien.com