TRIP THE NIGHT FANTASTIC
Experiencing the best of Bangkok's nightlife with Le Meridien Bangkok
The hottest clubs to be seen at, Bangkok bars with the best views and the night markets worth staying up for, we're here to make sure you don't miss out on the very best of Bangkok's evolving nightlife.
SOAK UP THE CULTURE
Patpong Night Market – Located in busy Silom, Patpong night market is a must for a uniquely Bangkok shopping experience. The market is nestled amidst the infamous nightlife district of Patpong with its plethora of Go-Go bars, so be prepared for chaotic streets lined with tourists, clubbers and shopper's alike. Busy, loud and a little brash, Patpong Night Market is not for everyone but is a must-do for shopping a little on the wild-side.
Rot Fai Night Market – An authentic Thai train market and open-air bazaar selling all things vintage, including an abundance of collectables and memorabilia from yesteryear. Whether antique furniture or hippy fashion you're sure to discover some real vintage treasures.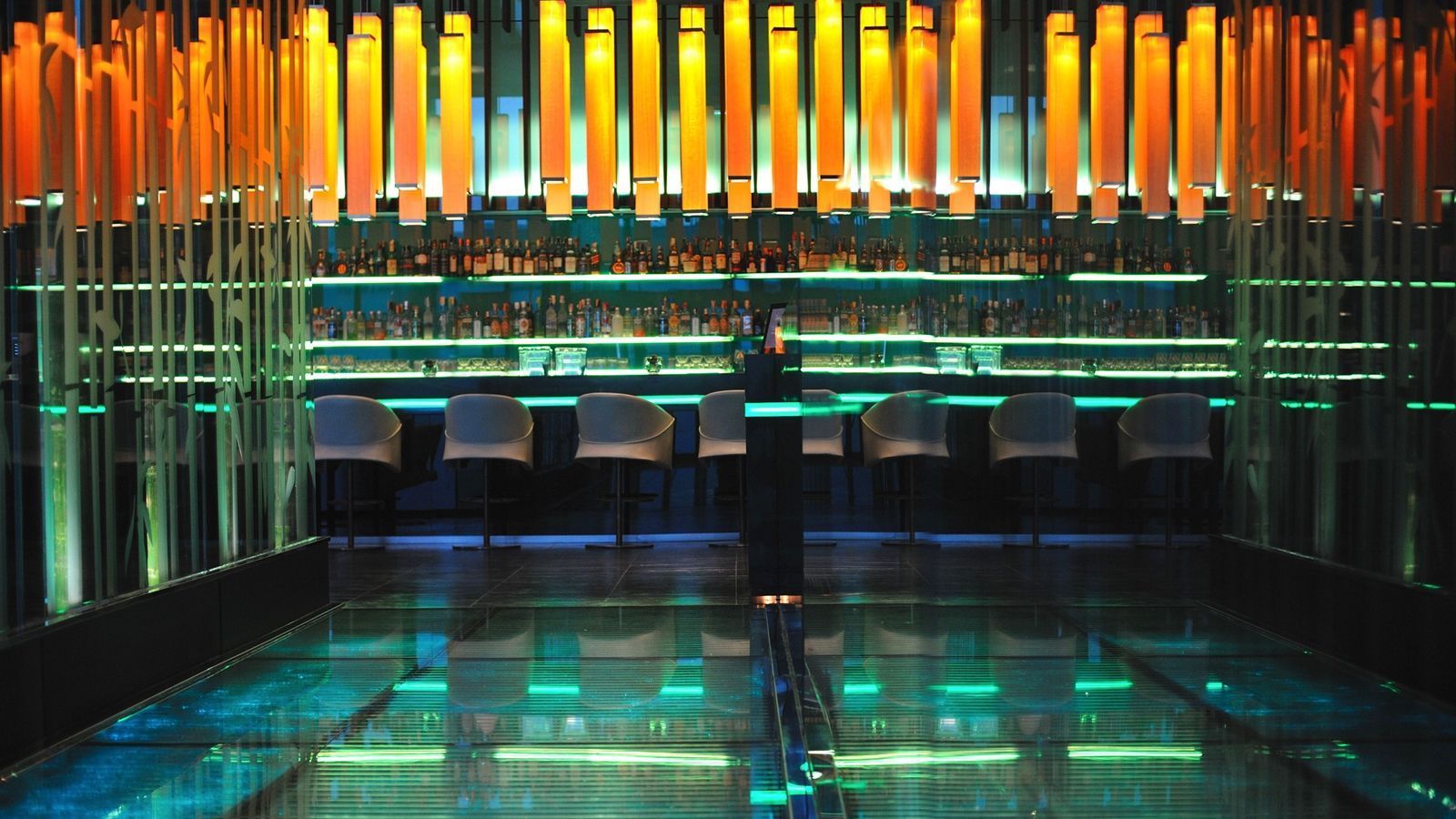 HAPPY HOUR HOT SPOTS
Bamboo Chic Bar – Where Happy Hour is whatever hour you choose! Choose a package to suit you and your timescale and indulge in free-flowing beverages and complimentary snacks at this sophisticated chic bar.
Flann O'Brien's Irish Pub – Situated in Thaniya Road (Little Tokyo) ...yes that's right it's a quintessentially Irish pub set in Little Tokyo in Bangkok serving all your favourite Irish tipples including draught Guinness, Kilkenny and Magners. Plus, there's often some great live music playing here.
NIGHTLIFE
Nightlife in Silom is renowned for being lively, diverse and fun. The area is Bangkok's original red-light district but the overall scene is far broader. Even Patpong Road, famous for its nightly walking street-style market and bars, boasts plenty of better behaved venues, where you can find pool tables, cheap drinks, friendly service and food.
DJ STATION
DJ Station, on one of the capital's pinkest streets, Silom Soi 2, has long been a favourite haunt among local and international dancing queens. With its multiple floors, rooms and bars, the club draws in the masses late on weekends when things get particularly hot and sweaty.
The club usually puts on a drag-show early on with men in dresses miming to classic ballads. The dance floor fills as the night progresses with relentless techno and house keeping the place pumping into the early hours.
FRESH CLUB
Ce La Vi Bangkok Club Lounge - is a sophisticated nightclub and lounge where the glamourous come to play. You should dress to impress here, whether you intend to shake it on the dance floor or chill in some of the central booths. If it all gets too much, take a breather on the open air terrace with views of central Bangkok. Located in the Sathorn Square Building, Ce La Vi Bangkok Club Lounge is easy to find, just a few steps from Chong Nonsi BTS Station, Silom Line.
DO NOT DISTURB (DND) CLUB
DND Club is one of the go-to places dance music fans wanting to party in Thonglor. Located on Ekkamai 7, the focus is on bass-heavy dance and EDM tunes, with the occasional live band thrown in. The club takes on a retro motel theme, with vintage TVs fixed to the wall, old suitcases stacked around the edge, and shiny chrome tables on wheels for balancing your drinks. There's also a barber shop-style smoking room.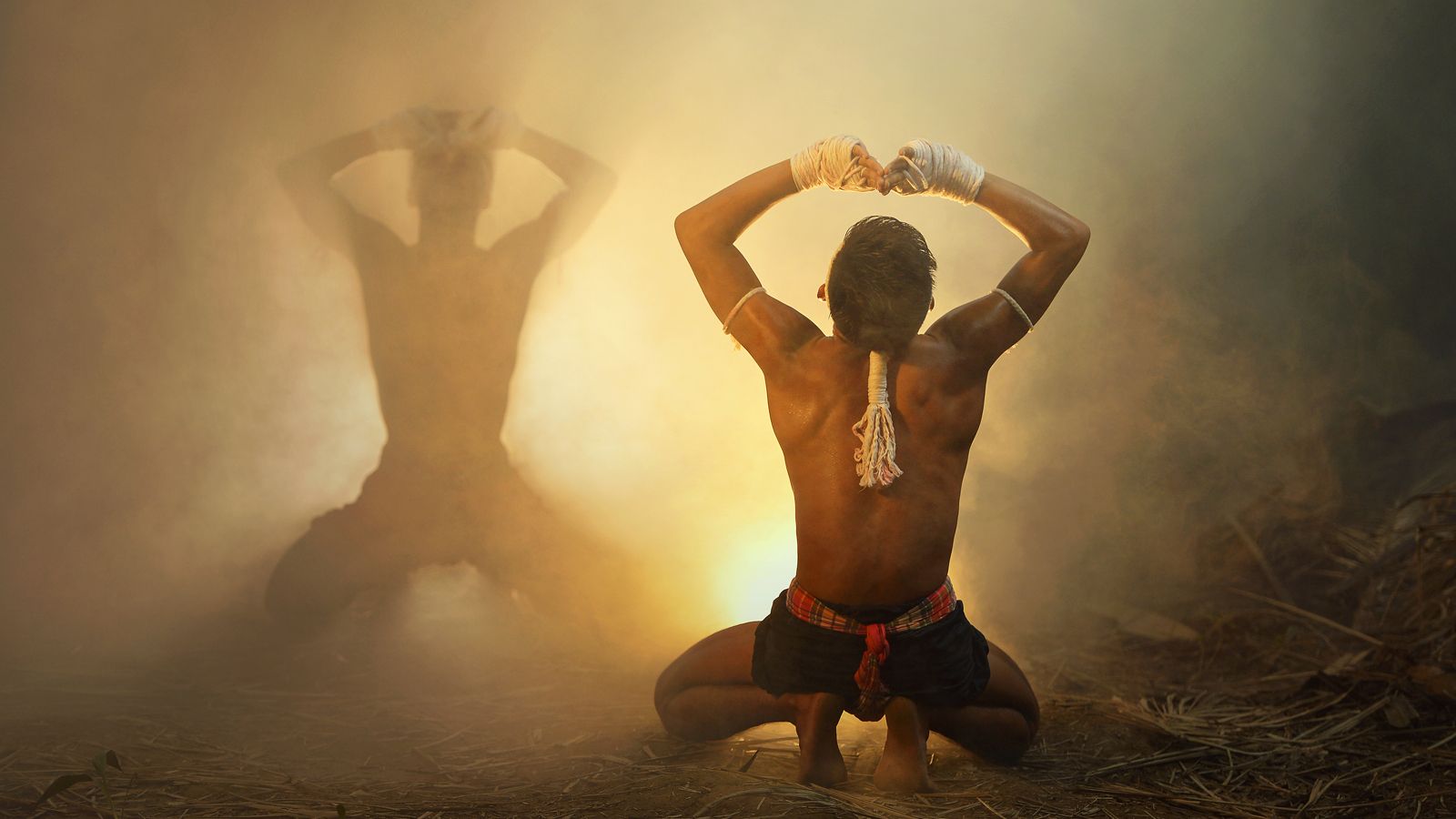 MUAY THAI LIVE
Muay Thai Live at Asiatique The Riverfront is an exciting theatrical show combining entertaining performances with the ancient martial art of Muay Thai boxing.
Imagine a montage of fight scenes from your favourite Hollywood movie – just all performed a matter of metres away from where you're sitting. The engaging plot and sheer athleticism of the actors is all choreographed but there's nothing fake about the impact of the punches, kicks and bodyslams. There's also sword fights complete with sparks – as well as an arsenal of other weapons and props giving real substance to the Muay Thai Live show. Tickets can be booked at muaythailive.com
SIAM NIRAMIT SHOW
With its rich history that reads like an epic novel, Thailand is replete with over 700 years of captivating culture, customs and traditions. Siam Niramit brilliantly captures those seven sprawling centuries in a stunning 90-minute stage production.
Housing the Ratchada Theatre, a miniature Thai village, Sawasdee Restaurant and a souvenir shop all under one roof, the Siam Niramit compound is decked out in contemporary Thai style, with small 'salas' (gazebos) and sculptures of Kinnaree, a mythical winged creature prevalent in many Thai fables. You can feed the elephants, listen to a 'ranad' (Thai xylophone) band and take pictures with characters from the show.
Held in the colossal 2,000-seat Ratchada Theatre, the Siam Niramit show boasts an 11.95 metre proscenium – certified by Guinness World of Records as the world's highest stage. Occupying more than half of the entire theatre space, the panoramic Ratchada Theatre stage is built to accommodate the show's monumental set pieces and a legion of performers (including real elephants and goats) to recreate a realistic ambience of Siam hundreds of years ago. The show is suitably structured into three acts: Journey Back into History, Journey Beyond Imagination: The Three Realms and Journey Through Joyous Festivals. Tickets can be booked at siamniramit.com
SOPHISTICATED SNOOZING
Le Meridien Bangkok - After a long night you're sure to be keen to rest those party feet. One of the very best nightlife hotels in Bangkok is Le Meridien. Located conveniently in Silom, centre of Bangkok's buzzing nightlife and conveniently near the Patpong Night Market, Le Meridien offers some amazing hotel deals too. At their Bamboo Chic Bar you can have two hours of free-flowing draught beer, white or red wines, gin or vodka tonic, whisky soda, rum coke and light snacks from just THB 850 NET per person.